No matter whether you are currently in the process of growing your facial hair or you already have a fully grown beard, it is very significant to learn how to properly take care of it. The process of personal healthy beard grooming requires lots of patience, effort, and different products.
Only in that way, you will be able to prevent the risk of dry facial hair occurrence. In this article, we prepared some significant tips that you can benefit from in terms of maintaining a healthy and well-groomed beard.
In general, beards are not incredibly trendy and many men are deciding for this stylish look. Therefore, growing a healthy beard is one of the most satisfying things that a man can do.
However, there are so many things that can irritate the skin as the beard grow, which causes redness and itching symptoms. Let's see how you can avoid this scenario, and have very healthy facial hair.
1. Primarily, Be Prepared To Be Patient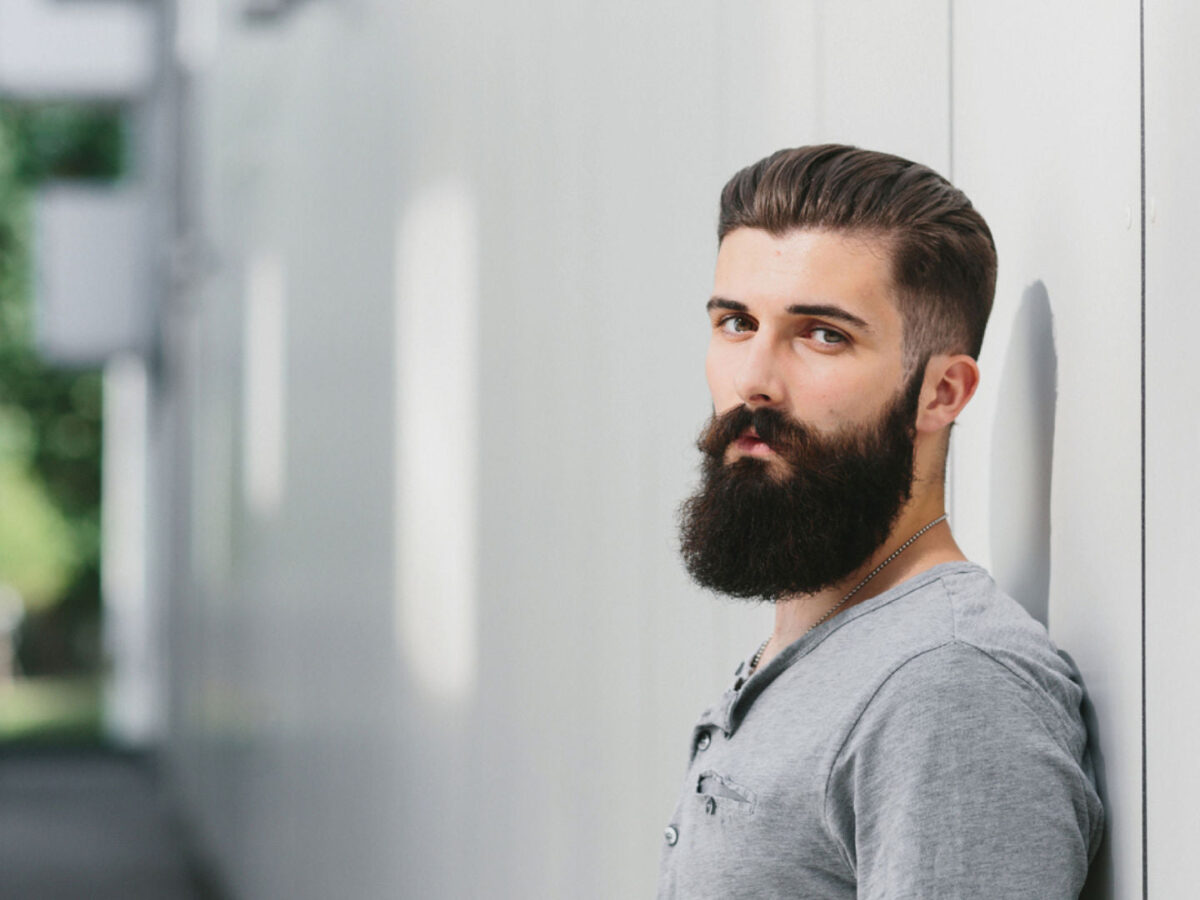 A properly maintained beard is a result of self-restraint as well as patience and investment in different products. If you are starting to grow facial hair for the first time, you need to rests the urge to trim it or touch it for the first 6 weeks.
You need to understand that this period of time will allow the hair to grow evenly.
Logically, you will notice that some hairs will be longer than others, however, this will allow you to style your beard in the way you want it.
Every hair grows in terms of its own speed, therefore, it will depend on the man's genetics, lifestyle as well as diet how fast and in what condition the bard is going to grow.
2. You Need To Be Committed To The Following Process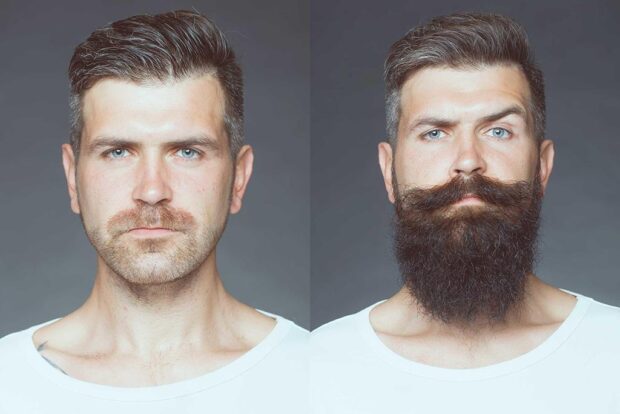 As we said in the previous paragraph, growing a beard will require some time. However, when it comes to terms of caring for and maintaining your beard, you should know that it does not include only shampooing and combing.
If you want to have a healthy beard, you need to start maintaining your overall health because the health of your well-being will reflect on your facial hair as well. Therefore, if you are pretty committed to growing a healthy beard, you need to get enough sleep.
Additionally, you should avoid smoking, consuming alcohol, and any other unhealthy habits that you may currently have.
Despite that, it is necessary to eat a balanced diet that includes the necessary vitamins and nutrients that your body primarily needs.
If you are not getting enough vitamins and minerals through the diet, try with a supplement. However, they are crucial for preventing the dryness of your facial hair.
Now, we can start talking about keeping your face as well as your pores clean because this is basically the foundation for your beard.
3. What Beard Care Tools You Will Need
Setting aside that you are going to need special products for your skin type as well as for your facial hair you should know that there are some beard care tools that you need to invest in as well.
Primarily, you need to have something to clean the skin with and a special shampoo for your beard.
Always use a clean and dry towel after washing your face. Despite that, you should consider trying with the exfoliating scrub. One more important thing is that you need to use a moisturizer that includes an SPF.
Things like beard conditioner and oil will be necessary for your beard growing. Finally, you will need to brush your beard regularly and trim it, so it would look stylish.
4. Washing Your Beard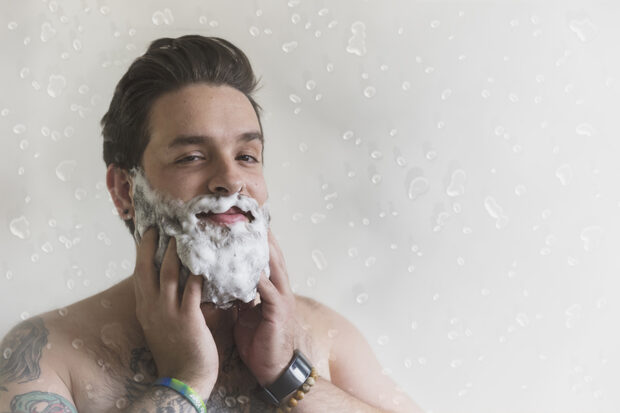 It is incredibly important to wash your face and beard on daily bases so you would remove the dirt, germs, oil, pollution, and dead skin cells. You will need to understand primarily what is your skin type and based on that fact, use cleaning products.
In general, a gentle cleanser will work both for your face and beard. Additionally, in case you will need to treat dandruff conditions, you will need to find some special shampoo for it.
When you are applying your cleaning product, you need to massage it gently into your beard and skin so it can enter the deeper layer of your skin.
You should check the product label because some product requires that they need to be on your face for a few minutes before rinsing. Always ensure that you rinse your beard thoroughly, so no dirt or shampoo is residue.
5. Pick The Right Beard Products
A healthy beard starts with the right care products. Only with them, you will be able to prevent dry skin, acne, redness, itches, and the occurrence of dandruff.
For instance, in case you have oily skin and you have acne, you should seek a facial cleanser with salicylic or glycolic acid. Also, you do not want to clog your pores.
For normal skin types, you should choose non-comedogenic products. When it comes to dry skin type, the only thing that you need to look for in a hydrating cleanser is free from fragrances that can irritate your face. This is good in case you are having sensitive skin.
In general, if you want to prevent the occurrence of dry skin, you will need to moisturize your bread regularly, which means on daily bases.
For the best results, you should apply the moisturizer product immediately after you wash your face and beard with some cleaner and Beard Conditioning.
There are so many different products for beard care on the market that you can find. However, it is incredibly important to find products that will be suitable for your skin type the most as well as for your beard.
You can not just pick products blindly because you will risk getting dry and irritated skin.
Additionally, you should invest in high-quality products so you can get the best effect possible. There are truly so many different product options available on the market both online and in the stores, so you should find a reliable brand while purchasing.