You must have seen a lot of people who have gorgeous hair, and you always wonder how people have such beautiful hair. This especially happens when a person comes fresh out of the blow-dry. You must have thought about how people do that? What do they do to achieve this fabulous hair? If you have these questions in your mind whenever you see gorgeous blowout hair, you must know that you can also do that easily.
At first, You might think that it is a pretty easy task that you only have to take the hairdryer, turn it on, and use it easily with a full go. It does sound so easy, but you have to follow a specific technique and way to get the perfect bounce. Further, we will look at some of the things that will definitely help in achieving perfect blow-dry.
Things You Need To Consider If You Are Thinking Of Blow-Drying:
Before doing a blow-dry session, you must know that you can also do it in your home if you have the proper tools and products. You can achieve a good bounce in your hair if you do a good blow-dry, and for achieving it, you must need some good blow-dry products.
Buy A Good Hairdryer:
One of the most important things is to buy a good hairdryer because it is the main tool to give you the best bounce in your hair. You might think that the best hair dryer will be expensive. It is not true; many excellent and small brands have fantastic hair tools that have impressive results.
Always do some research and then buy products. Many known and big brands ask you to pay a huge amount for the hairdryers just because of the goodwill they hold and the quality, but it is a recommendation to first look at the reviews of the other users. It helps a lot in making the decision.
Prep Your Hair: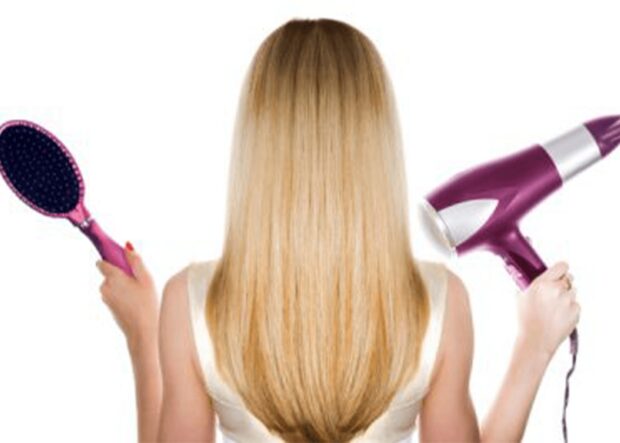 When you have bought a suitable hair dryer, the next important thing is to have the right prepping products that can help you to add more volume to your hair. This starts right after you decide to take a shower. A high quality shampoo will keep your hair strong and healthy and ready for the treatment that comes. You need to think about blow-drying as stress to your hair, something that will damage it. Because of that, you need to give all the necessary nutrients to allow it to regenerate and be in the best shape. This requires shampoo, conditioner, and all other products which are used in this process. After you finish showering and your hair has some moisture, you have to ensure that there is no excess moisture left in your hair. Try to make them semi-wet, and then after that, you have to apply serum or primer.
It depends upon the hair type and what products you have to use on your hair to get the perfect bounce,, if you have straight hair, then there is not so much to do; right after you come from the shower, apply your hair serum, mouse cream, whatever you use in your daily hair care routine, and then you can directly use primer on your hair. After this, you can go for blow-drying. You will definitely see the bounce in your hair. The products will work and allow your hair to have full volume.
If you have curly hair, you must add one more extra step. Curly hair requires a lot of managing. After the shower, you have to use the pack that ensures to give you the perfect curls along with the bounce after you do the blow-dry. You have to apply the primer evenly and properly to all the hair strands for curling. This will ensure that every section of the hair will have volume and bounce when you do the hair drying.
When you apply the serum and the primer, make sure that you twirl them around your fingers to get the beautiful curls. Primer plays a significant role, and if you want to have a good blow-dry, you should use a good quality primer to achieve desired results. Always ensure that you are buying the best blow dry primer as it is the one that will help you achieve the perfect voluminous blow dry hair.
How To Do The Blow-Drying Properly?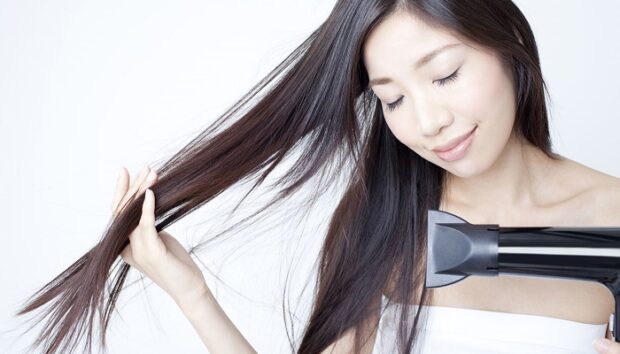 It might sound pretty obvious to you, but there are ways that you can follow so that you can lock the volume that you get from the blow-drying for a long time. Always try to do the blow-drying by picking out the sections. First, divide the sections and then start doing the drying. Many people usually make this mistake because they feel it is a little hard to do that on your own, but if you want to achieve beautiful hair, you have to make the extra effort.
Try to blow-dry slowly so that the moisture located in your hair because of the shower can evaporate and give you the desired hair. When you are done blow-drying all the sections, it is essential to flip it a little bit and see if you have received the volume or not. If you feel like you need more bounce, you can also go for another round.
After finishing the whole process and completing the blow-drying, you must apply post hair dry serum so that you can have shine and your hair can become glossy. The serum and primers are really important, and you must never forget them to add to your whole hair dry routine. It helps you achieve the desired hair and protects your hair from the heat your hair faces at the time of drying.
Remember all these points next time you do blow drying at your home. Also, ensure that you don't use great products just because you want to add more shine and gloss; use only the required amount of product as it will still give you satisfying results.
Bottom Lines: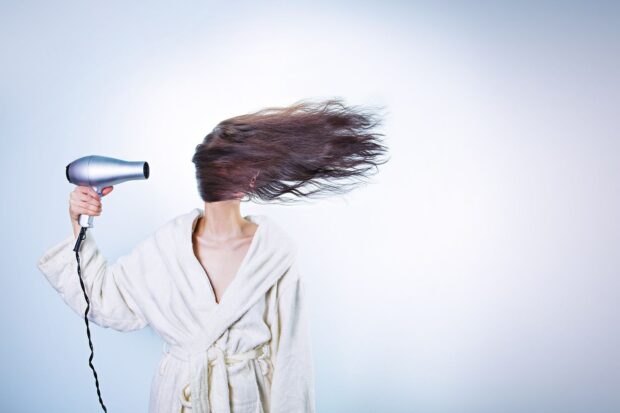 Knowing what tools you will require while blow-drying and the correct way of drying out your hair makes it really easy to do drying at your home. Also, it is recommended to use the best products for your hair as in drying out your hair; there is heat involved to protect them; you must use the appropriate primer and serums or other hair care products.