Your dinnerware has to be beautiful looking, durable, and chemical free. This is because the set is much more than just being used to serve dinner at the table. Attractive dinnerware helps enhance the overall dining experience and makes you feel good. The best ones made with superior quality also express your style in front of the guests you serve food.
Several different types of dinnerware are available in the market, making a choice difficult. Moreover, dining together or inviting guests to dinner is different. That said, you will need dinnerware for formal dinner settings, house parties, everyday use, etc.
While shopping for dinnerware, there are numerous things that you need to keep in mind to make a practical choice. Before thinking of the colors and patterns, you must consider the material, sturdiness, etc. Find below some significant considerations that will help you make a definite and informed choice.
Different Dinnerware Materials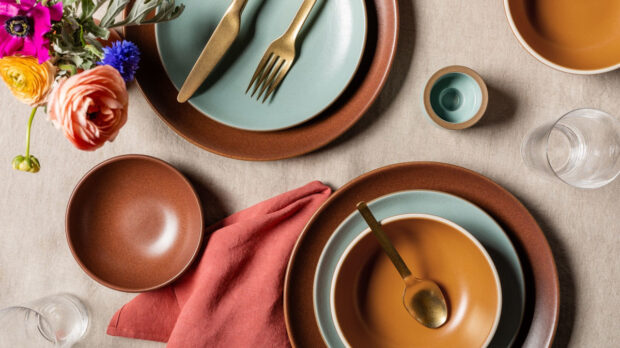 Porcelain: The material is very versatile, with a non-porous surface. Its durability is incredible, and it is formed by firing the material at higher temperatures.
Bone China: It is another durable material that is elegant, lightweight, and perfect for special occasions and everyday use. The material of Pito china tableware is the strongest of all and is chip-resistant as well. Furthermore, its maintenance is easy since it is dishwasher and microwave safe.
Stoneware: The dinner sets made of this material have an exceptional, glazy finish that gives an impermeable look to the dinnerware. However, when you choose to buy dinnerware made from stoneware, you should be careful since it cannot be exposed to high freezing or heating temperatures.
There are a number of options available for you to select from. Right from classics to stylish pieces, you can opt for the ones you like to have. For instance, if you select dinnerware with a nice border or stunning rim detail, you will also showcase your meals.
Considerations For Picking Dinnerware
When buying dinnerware, you should have some considerations in mind, no matter if it is for a specific purpose or general usage.
● Bone China Or Porcelain Should Be The
Choice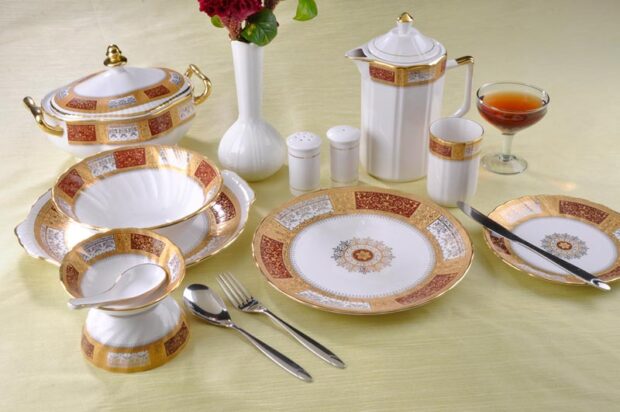 Dinnerware made of these specific materials is evergreen and available in white color only. You can never go wrong with white dishes as the color looks elegant, and bone china or porcelain will never let you down. The dinnerware made using these materials is beautiful, versatile, and classic.
● Get The Right Size Of Dishes And Cups
When buying tableware, you should also consider the size of the dishes for your table, shelves, cupboards, and dishwasher. The dinnerware should be adequate to fit in easily without much hassle. Elaborated or elongated plates will look good, but you will not love them when they cannot fit on the shelves or the dishwasher. Before buying anything, you should consider storage and space.
● Spend Money On Great Dishes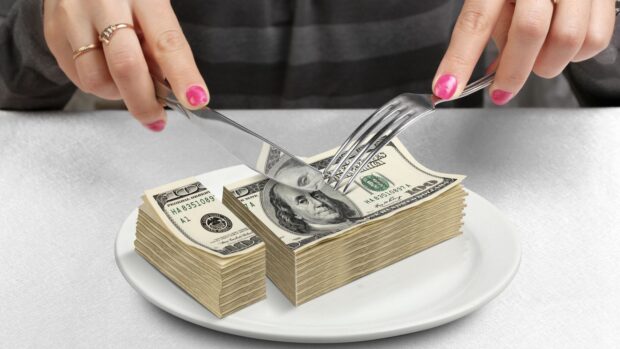 You should be mindful when buying tableware and look for the best available options. That said, you should only spend money on the dinnerware that is worth the value. If you plan to use them for several years, do not compromise on quality. Even if it takes you to spend a little more, do that to get the best value for your money.
The Bottom Line
The dinnerware set you choose should be significant enough to be a part of your everyday meals. Dinnerware will be used for a lifetime, so you should not make any decisions in a hurry. Different types of dinnerware have their benefits, and therefore, you should do your research before putting in money.