Life is a constant struggle; as you grow up, the struggle keeps increasing. It all starts with a person's childhood when they start going out in the world, and some of them find it difficult to face everyday situations. Then comes the teenage years where people are always confused about their decisions, actions, and intentions, which makes them feel a bit vulnerable.
Adulthood is all the more difficult as people go through many complex thoughts and emotions, and sometimes they need a little help to overcome everything they have been through.
Cognitive Behavioral Therapy, popularly known as CBT, is a class of therapy used worldwide to treat various mental conditions, including depression, Anxiety, and other disorders. It includes the usage of positive thoughts to fight negative ones. The professionals use the power of positive thinking to tackle all negative thoughts. It is considered one of the most effective therapy methods and is used worldwide. Earlier, people used to spend hefty amounts of money to attend therapy sessions face-to-face, which was both time-consuming and exhausting. But as technology has taken over the world, the medical science field is also evolving daily, and CBT can now be done online using online cbt therapy.
The world is changing every hour, and the field of Psychotherapy is also changing. CBT can be quickly done online by a professional, and one needs to know some things about the process to benefit from the therapy sessions. Here are 5 things one should know about Cognitive Behavioral Therapy who wants to do it online.
5 Things To Know About Doing CBT Online
1. Doing CBT Online Is Convenient
People are getting busier daily and don't have time to deal with their problems. The best thing about doing CBT online is the convenience of doing it from home at any time. People do not have to move out of their houses, get stuck in traffic, or take a day off just for their therapy session. You can easily book a slot online, and a professional will guide you through the session. This is the best way to do CBT who are too busy in life or have no motivation to go out.
2. Much More Affordable Than Face-To-Face Sessions
One of the reasons people tend not to go for therapy sessions is that they are costly, and not everyone can afford therapy, so they tend to stay with their problems in their complex minds. Doing CBT online is an affordable process as people only have to pay per session, and as it is not face-to-face, it is less expensive. Other benefits include saving on transportation, fuel, time, effort, and everything. Along with that, online therapy is now covered by most insurance companies, which helps you to plan your sessions efficiently.
3. It Is Anonymous And Secure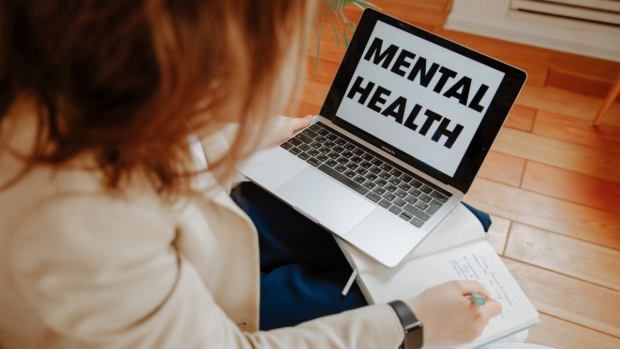 The most significant advantage of online CBT is that it is anonymous, so one does not have to worry about meeting someone known or running into someone you don't want to meet while going out. It is very safe and secure in that way. It benefits people who hesitate to go out or have no energy to go out. It is also perfect for introverts who tend to meet fewer people.
Doing CBT online needs less human interaction, and because of this reason a lot of introverts choose to do the same. The anonymity gives them the comfort that going to sessions will not provide them, making many people prefer online CBT over personal therapy sessions.
4. It Is Proven And Tested
The critical thing to remember about online CBT is that it is not fake, which means it works and is evidence-based. Studies have shown that Online CBT is as effective and sometimes even more effective in treating a lot of medical conditions with all its benefits. It is different from some online course that guarantees to teach people to be successful in thirty days because it is a time taking process and works as proven by professionals.
It has become popular lately because many people have shared their experiences and voiced how effective the process is. Ultimately, it is vital to understand that it is not a hoax and mental health is real, and so is online CBT.
5. Online CBT Requires Commitment And Determination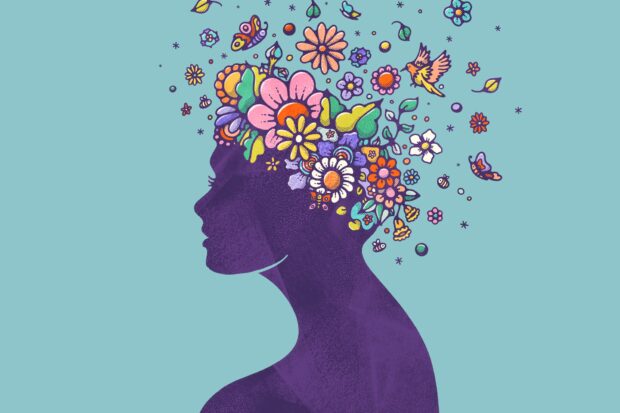 Now when a person does not have to go to a therapy session from home, it comes with many issues. People are not as committed to online therapy as they are to offline sessions. It is because in an offline session they meet the professional face-to-face and they are convinced that this will help them to improve their mental health but in an online CBT, this connection is missing. One has to believe the process and know in their head that this will work as a regular session only; all it requires is effort and determination.
Hence, the people who opt for online CBT therapy must commit to their schedules and be determined about the process. It will take some time, sure but it is effective, and it will take some time to see the same.
The online world is scary and uncertain, but sometimes one should not be afraid of the technology but embrace it with open arms. OnlineCBT is cost-effective, secure, anonymous, hassle-free, and needs commitment. People going for one should remember that it is as effective as an ordinary CBT session, even more so in some cases. They should not be afraid to start their CBT therapy online, where a professional can handle their anxiety and depression in a way it should be in a much more proficient way so that they can deal with their problems without any fear.
Mental conditions are normal, and one should not hesitate to deal with them alone. Many online resources are available to help people educate themselves about the need for therapy and how to start the process. Use technology to learn and conquer your problems.