Do you want to lose weight and are considering your options for exercising?
There are quite some possibilities that you might have come across two terms – pilates and Gyrotonic. Owing to the popularity of the first amongst fitness enthusiasts and celebrities, the latter can be a new term for you. However, both of them belong to the same field, fitness, and will help shed some stubborn kilos off your waist.
These are complimentary methods, and many happy people across the globe owe their fitness to these plans.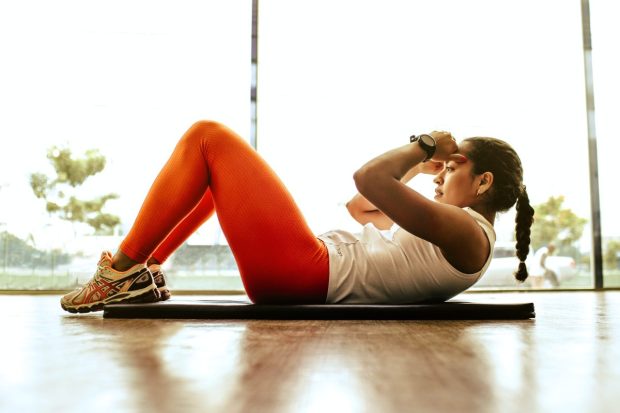 Key Features Of Gyrotonics
It is an exercise regime that combines various principles like dance moves and yoga exercises. Additionally, it includes the goodness of tai chi and other physical activities like swimming and gymnastics. The exercise format employs system-specific equipment for focusing on strength, flexibility, and coordination within different movements.
If you have heard the term 'Gyrotonics' and are confused about what it has in store for you, here are its features:
The process focuses on releasing and helping the body explore its limits by staying in a controlled motion range.
An individual is exposed to the use of a pulley and weight system for exercising and burning fat.
It is a circular and 3-dimensional process.
It requires more control as it includes a more extensive motion range.
It teaches a person to draw connections between body movements and fluidity. It will help in creating awareness about the body and its movements.
It is an efficient toning process. It would help if you had an experienced professional like Gyrotonic London for a seamless and world-class experience.
Difference And Similarity Between Yoga And Gyrotonics
However, if you have heard people say that Gyrotonics and yoga are precisely the same, you are somewhat correct and somewhat not. While signing up for any process to burn excessive calories, you should decode the similarities and differences between them.
Gyrotonics and yoga, along with pilates, for that matter, have some similarities. All these three processes are helpful in the integration of the mind and body. They include movements that help in proper alignment. However, yoga differs because it includes a tinge of spirituality.
All these three processes focus on deep breathing, which helps a person to do long and elongated movements quickly and smoothly.
However, the difference is that yoga focuses on static postures of the body as the process jumps from one asana to another. On the other hand, Gyrotonics focuses on conducting a flow of dynamic movements. These are frequent movements that aim to strengthen the body's postural muscles. It also helps the body to achieve optimal functional fitness.
Who Can Sign Up For Gyrotonics
The process includes progressive techniques, and anyone can enroll in the classes. If you have a back issue or are suffering from any other problem like osteoarthritis, you can reach out to professionals, as they can help you improve the condition.
Dancers, athletes, fitness enthusiasts, and players representing countries in games like the Olympics can also do it. It offers the following advantages to them:
It helps in improving the flexibility and overall movements.
It helps the player to improve fineness and overall performance.
It helps in gaining control over body movements.
It helps in preventing significant injuries by adding to the stamina in a person's regime.
You should go slow if you are new to this exercise and fitness regime. It would help if you allowed your body to move as per its ability and slowly develop its strength. In severe medical conditions, you can ask your doctor to intervene and recommend if you are planning to get started with it.
Gyrotonics Vs. Pilates – The Better Way To Burn Calories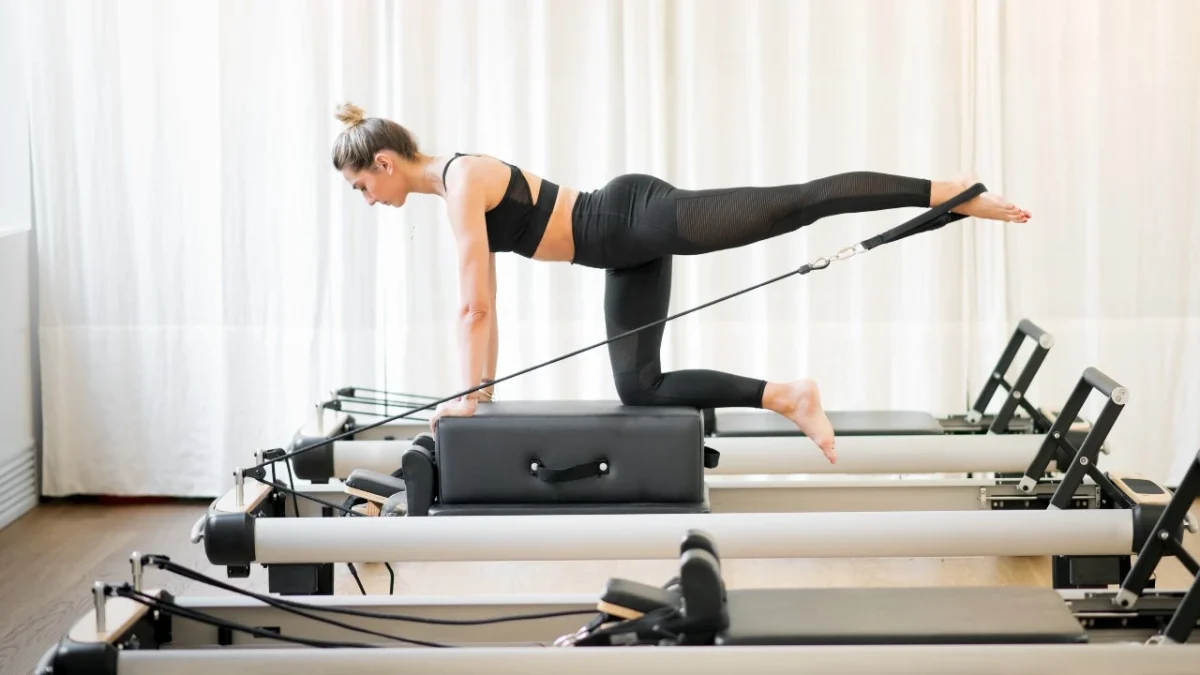 The pilates regime developed in the 20th century and is known for muscle strengthening. The focus is on the torso muscles that undergo training in the fitness regime to protect the lower back. It helps the body to perform various movements and functions with fluidity, comfort, and ease.
However, Gyrotonic is known for its uniqueness. It is a great way to touch the physical structure. It keeps the body at ease while offering awareness and, further, adds to the comfort and ease. It helps in reviving the body's instincts and connection. It includes motion patterns that are pure and free from turbulence. The processes help bridge the gap between the extension and contractions of the body. It includes joint rotations, too.
The process does not have a direct relation with calorie burning. But, you will burn calories indirectly, leading to significant weight loss. Simply put, the body is aligned through Gyrotonics, body movements and exercises. In the alignment, the weight on the body is distributed evenly over the bones.
Hence, it performs two functions that are as follows:
The body posture improves, and the fat is distributed.
The body look comes off as longer and leaner. The weight loss will be gradual, and the Gyrotonic regime is the first step to building strength in the body.
You can practice these exercises at home too. However, you must invest in specific devices with rotational discs and weighted pulleys. These are important to do this fitness regime. If you don't want to invest in the equipment, you should begin doing it using a stool, mat, or stand without any equipment. However, you will get an opportunity to practice various specialized movement sequences using your body only. Also, body resistance is an added factor while practicing such movements, whether you are doing it at home or professionally.
Pilates, too, is a low-impact exercise that helps in weight maintenance. It is ideal for toning the body, which is a post-weight-loss process. Also, it helps build lean muscle in the body and for gradual posture improvement.
Conclusion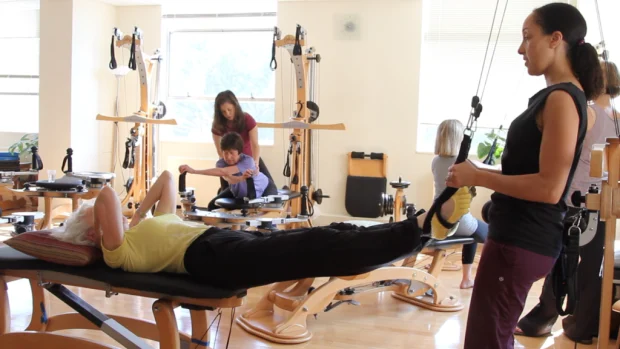 The Gyrotonics treatment is a movement method and is a trusted source for fitness as it focuses on the overall body to stimulate the energy pathways within the body. The rhythmic movements and sequences are an added advantage to a person and render different lost-lasting advantages.